At approximately 5:15 pm there was an accident involving 7 cars at the intersection of Laguna Blvd and Laguna Crest. Three people were injured and the driver of one of the cars was killed in the accident. The accident has blocked westbound Laguna Blvd, just east of Franklin Blvd. The Elk Grove Police Department and Cosumnes Fire Department have been on the scene. No details on when westbound Laguna Blvd will be reopened. 
Updated. July 9, 8 am. 
An update on yesterday's fatal accident on Laguna Blvd from the EGPD:
Yesterday at 5:14pm, officers responded to a seven vehicle collision near the intersection of Laguna Blvd and Laguna Oaks Dr. The driver of a Toyota Prius was stopped in traffic when he was rear ended by an SUV that was traveling west on Laguna Blvd. The driver of the Prius was pronounced dead at the scene. Five other vehicles were struck after the initial collision. Three people, including the driver of the SUV, were transported to area hospitals for treatment. At this time, based on information obtained during the investigation, the SUV appears to have been speeding. This is an ongoing investigation.

Photos courtesy of the Elk Grove Police Department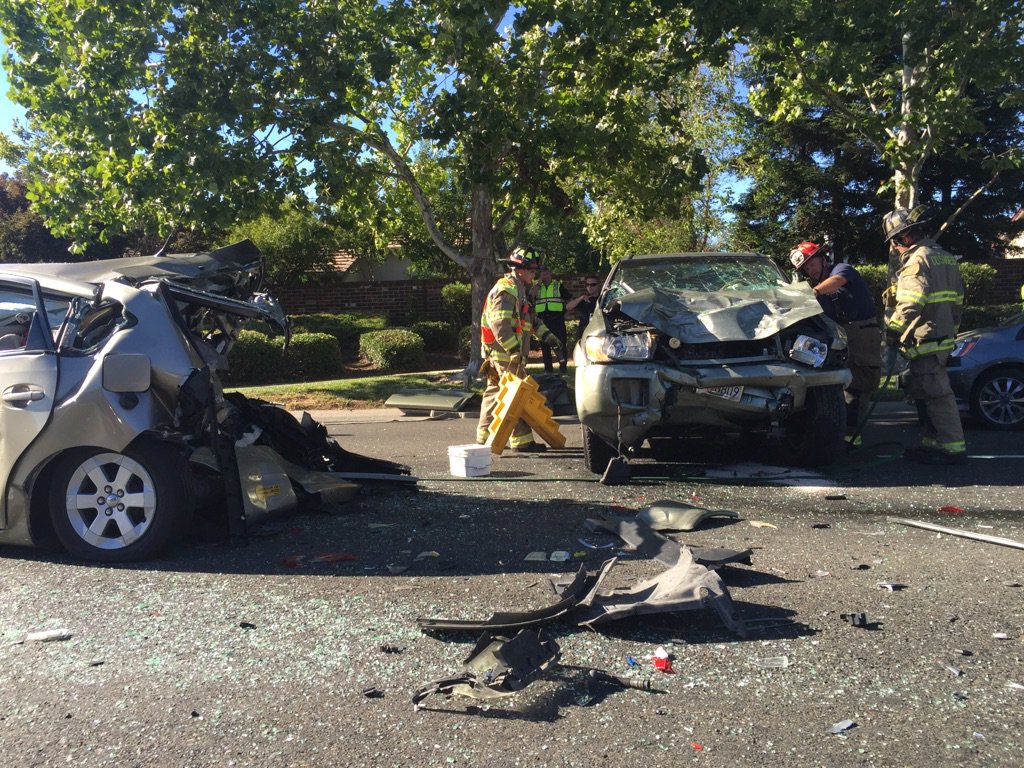 Privacy Policy